REED VALLEY INN

Amakhala Game Reserve, Eastern Cape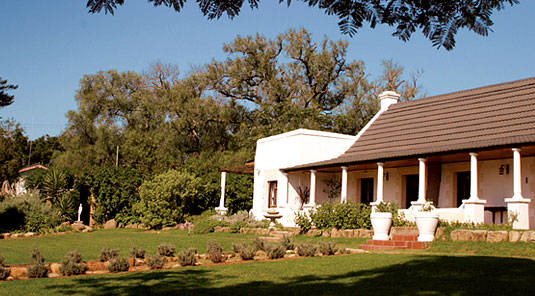 Location
Rod and Tracey Weeks are now the fifth generation on Reed Valley which is part of the Amakhala Game Reserve. Our forefathers spent their time hunting leopard, lions and elephant to enable them to farm in peace and now we have re-introduced them in a unique joint conservation project with five neighbouring family farms.
At a Glance
Accommodation - Capacity - 8 guests
4 Historic en-suite country rooms
Swimming pool
Game drives
24 hour electricity
Malaria free destination
A true african safari
For more information, to get a quote or to make a reservation respond on the form below.
Accommodation
Reed Valley Inn is nestled in a farmyard and is comprised of four historic en-suite country rooms, which once provided rest and safety for the travellers on the mail wagon. Each room has a separate entrance on to a private patio. Children of all ages are welcome.
Activities
Morning and evening game drives by experienced rangers through Amakhala Game Reserve will leave you in awe of the diverse vegetation and spectacular scenery which abounds here. For a change of pace, enjoy bird watching and game spotting walks along the lazy Bushman's River, a cheese and wine boat cruise or a sundowners canoe safari.
Wildlife
Big 5 game reserve.

Access
Situated in the Greater Addo and Frontier Country area of the Eastern Cape Province of South Africa is the malaria-free Amakhala Game Reserve - a mere 40 minute drive north-east of Port Elizabeth's national airport.

Child Policy
Families welcome.
(Children's programmes available at relevant lodges).
Power supply
There is 24 hour electricity to all rooms.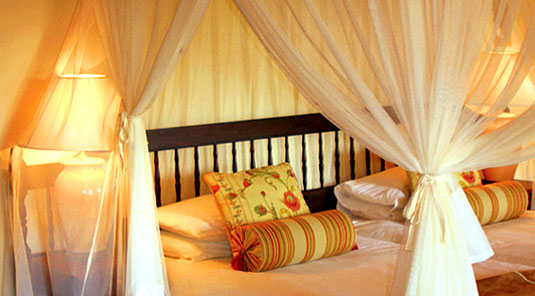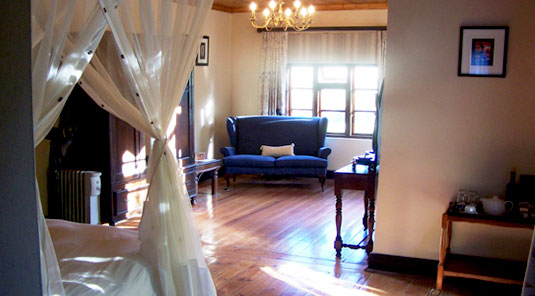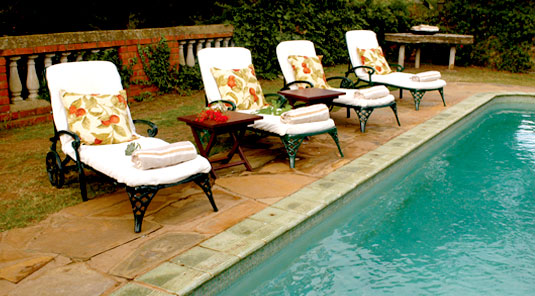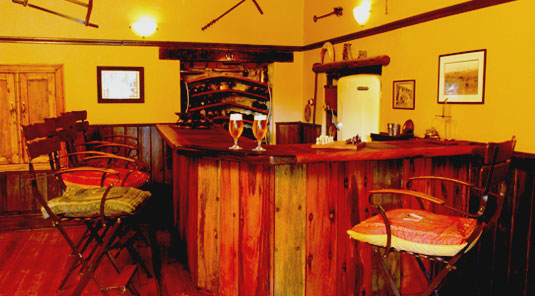 More Information about Amakhala Game Reserve
The Amakhala Game Reserve is renowned for its spectacular topography, having 5 of South Africa's 7 biomes. It is a particularly diverse and picturesque reserve, with the Bushman's River meandering through it. Amakhala boasts an abundant variety of wildlife including the Big 5,lion, elephant, buffalo, rhino and leopard. Leopard are however rarely seen due to their secretive nature, being nocturnal and probably a legacy of their persecution be the farmers in the past. With over 250 species of birdlife and the large diversity of animal species one experiences on game drives, night drives, walking safaris and boat cruises, the Amakhala Game Reserve offers guests an exceptional game viewing experience.
At the exclusive Annual Adventure Province (Eastern Cape) Tourism & Conservation Awards on 24th March 2011, Amakhala Game Reserve was the winner of the "Best Private Game Reserve in the Eastern Cape" category.
The Amakhala Game Reserve is also the only Private Game Reserve in the Eastern Cape to have Fair Trade Certified Lodges, a testament to the emphasis placed by the Amakhala Lodge owners on their social responsibility and support for the local communities.
The FTTSA certification label is an independent endorsement of fair and responsible tourism practice in South Africa. It is based on adherence to specific criteria such as fair wages and working conditions, fair distribution of benefits, ethical business practice, and respect for human rights, culture and the environment.